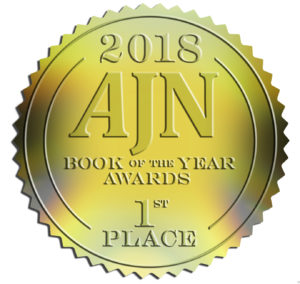 Awarded 1st place in the 2018 AJN Book of the Year Awards in the Advanced Practice Nursing category.
Presents key concepts in population health with a focus on advanced practice
Comprehensive chapters dedicated to essential topics such as obesity and substance use disorders
Provides theoretical foundation for transitioning from episodic health to population health principles
Includes contributions from topic experts in a variety of settings
Theory and concepts support the patient and client as well as the learner
Real-world case studies provide class discussion points and support learner-centered activities such as the flipped classroom.
Dedicated section provides techniques to address compassion fatigue, coaching, and social marketing
Toolkit and Resources provided in each chapter including websites, assignments, and discussion questions
Includes chapter dedicated to the role of the executive nurse in population health
---
This textbook provides essential population concepts in a comprehensive way to advanced practice students in population and public health. Focus is placed on the supports and practices used in the advanced practice role with chapters contributed by nationally known experts on their respective topics.
This text provides the reader with a strong foundation in current population health theory while also providing practical tools to implement the principles into practice.
The text is divided into three parts. The first part provides a global review of population health, and includes coverage of access to data, data analysis, and explores the various APN roles in population health; practitioner, nurse educator, nurse executive, and policy advocate. The second part addresses key issues and populations including the elderly, the military, the chronically ill, and the family roles and health impact of substance abusers. The third section addresses care providers and techniques that foster better care delivery, such as social marketing, coaching, and compassion fatigue. This textbook provides key population concepts in a comprehensive way to advanced practice students in population and public health.
---
From the Preface
 …As we are all aware, healthcare is not cut and dried. We nurses cannot claim a given group has issues because of X, and if Y is done, all will be well. Rather, as advanced practitioners and potential policy influencers, we must grasp the complexities of every case we encounter and address such in hypothetical and actual interventions.
For students, applying the information in this volume to real-life situations will support and reinforce their learning and career development. For those already in practice, this text is designed to increase understanding of the highly specific, often economic and cultural, influences on patients and clients in diverse communities. Being able to recognize the social dynamics allows for better comprehension, more effective intervention, and superior outcomes.