DEStech Transactions on Materials Science and Engineering
ISSN: 2572-889X
DEStech Transactions on Materials Science and Engineering specializes in rapid publication of peer-reviewed conference proceedings in all areas related to Material Science and Materials Engineering. Research fields covered include:
Metals and Alloy Material
Energy materials
Nanomaterials
Environmental coordination materials
Biomedical Materials
Polymer science and technology
Polymer and composite materials
Ceramic materials and properties
Functional materials
Microelectronic materials
Materials chemistry and physics
Synthesis and processing
Thin film growth process and properties
Surface treatment
Construction Materials
Materials for thermal management
Luminescence materials
Other areas related to material science
Proceedings
ISBN
2017
978-1-60595-457-2
978-1-60595-448-6
978-1-60595-442-4
2016
978-1-60595-409-7
978-1-60595-397-7
978-1-60595-363-2
978-1-60595-373-1
978-1-60595-391-5
978-1-60595-413-4
978-1-60595-378-6
978-1-60595-338-0
2015
978-1-60595-323-6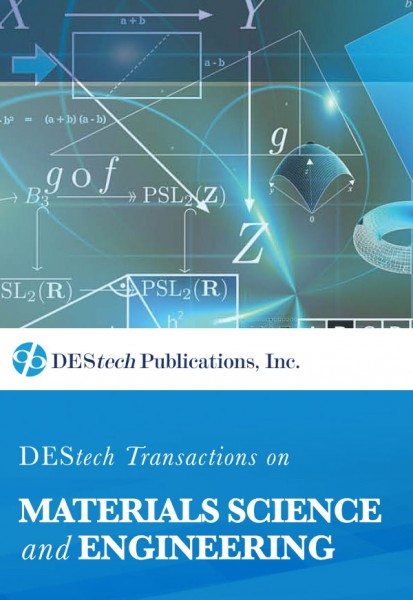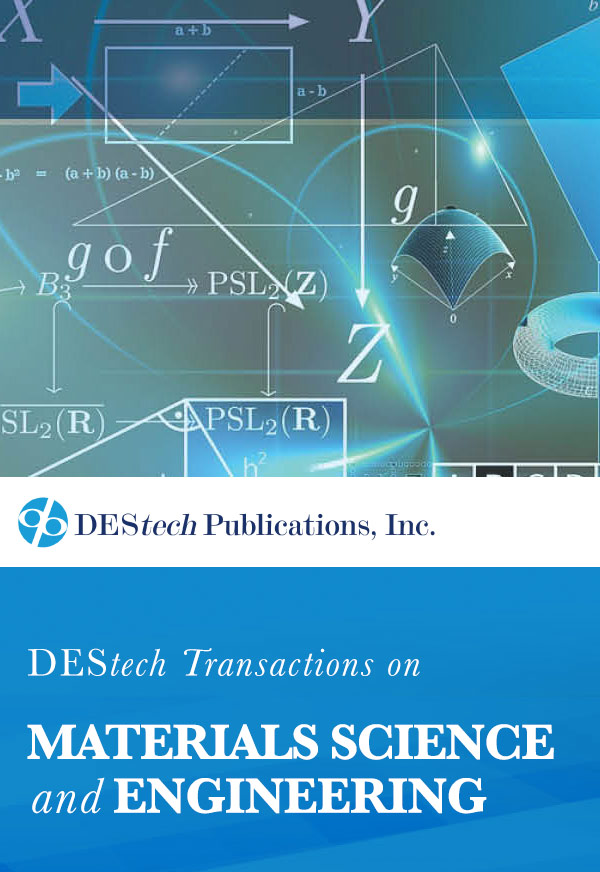 Join 55,000+ Professionals. Sign Up Today!
Be the first to know about new books in your field, get special discounts and more!
We send about one email per month and will never spam you. Your information is secure and never shared with third parties.
Thank You For Signing Up
To Receive DEStech Emails!