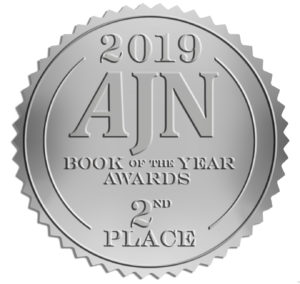 Awarded 2nd place in the 2019 AJN Book of the Year Awards in the Nursing Management and Leadership category.
Presents the knowledge and skills necessary to achieve and advance in C-Suite positions
Designed for novice and experienced DNP nurses alike
Envisions DNP leadership potential in the context of healthcare reform and transformation
Addresses the DNP nurse leader role in advancing quality improvement initiatives and collaborating to increase clinical nursing research
Focuses on business-oriented skill sets and performance expectations required of upper-level executives including informatics and "soft skill" development
Includes practical "how-to's" for successful financial planning, business case development, and sustaining business transformations
Contains a full "high-level" business plan exemplar and a full summary policy analysis exemplar
Offers readily usable techniques for technical writing improvement and executive level writing mastery
Provides "takeaways," summaries, and reflection questions for each chapter
Techniques are aligned with the American Association of Colleges of Nursing (AACN) DNP Essentials and the American Organization for Nursing Leadership (AONL) Competencies™ (formerly the American Organization of Nurse Executives)
---
Written by experienced nurse executives who teach in rigorous academic programs and are executive practice experts, this book offers important insights into the nurse executive role and key management and leadership principles critical for success. Nursing faculty and students will find these principles embedded in quality improvement and evidence-based practice, and advanced by Joint Commission accreditation as well as the Quadruple Aim and Magnet Designation models. The book addresses critical business topics such as health care policy, informatics, and business planning, and also offers a glimpse into today's C-Suite and the complex contemporary business challenges being navigated by today's healthcare executives.